WELCOME to the 'ECO TWINZ' Web Site
~ Our site is going to be given a new look in the coming months..please be patient ~
The Annual Twins Days Festival
The Twins Days Festival is an annual gathering of twins, as well as any multiples and is held in Twinsburg, Ohio.

TWINS DAYS FESTIVAL PHOTOS

1978-1999 Photos ~ 2000 &amp 2001 Photos ~ 2002 Photos

2003 Photos ~ 2004 Photos ~ 2005 Photos ~ 2006 Photos ~ 2007 Photos

2009 Photos

2008 Photos- coming one of these ....years!?!!

*The webpage is not ready for primetime- but you can have a look HERE at the pics posted on another site (We only took ~82 pictures!)


2010 Photos- coming one of these ....months?!?!?


---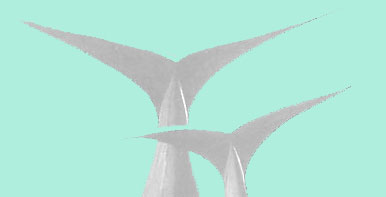 WHALES
Since we were young, Heather and I have always loved whales. It all started when we began going to Sea World (Ohio) each summer. But it wasn't until our vacation to Maui, Hawaii in 1997 that we became avid whale watchers. (I often refer to myself as a whale "fanatic") We have been all over the world to be with these wonderful mammals and they have touched our hearts in a way that is difficult to express with words. We'd like to share our photos, stories and journal excerpts with you; and hope you will enjoy the journey!


To learn more about whales, visit our Whale Facts &amp Whale Watching Information Page:
Humpback Whales of the Silver Bank, Dominican Republic
Heather and I went on the most amazing vacation in February 2001...
We spent a week on the "Bottom Time II" ship in the middle of the ocean- having many soft in-water encounters with Humpback Whales!
We made many new friends and had an UNBELIEVABLE time!
Check out our pictures as well as excerpts from our journals...


Humpback Whales of the Silver Bank, Dominican Republic -Take 2
(March 21-29, 2008)

Photos from our 2008 trip
Humpback Whales of the Silver Bank, Dominican Republic -Take 3
(January 28-February 6, 2010)

Photos from our 2010 trip
| | | |
| --- | --- | --- |
| | Our Other Whale Adventures... | |
---
Major Events and Exciting News to Report
~~~~~~~~~~~~~~~~~~~~~~~~~~~~~~~~~~~~~~~~
Once Leslie finds some time to be creative - this website will get a brand new look.

---
Our Photo Albums
~~~~~~~~~~~~~~~~~~
Leslie's Photos
---
*Some* of our favorite sites....
~~~~~~~~~~~~~~~~~~~~~~~~~~~
TWIN Links
Twins Days: The Twins Days Festival website
TWINSTUFF.COM: Your Source for Information on Twins and Other Multiples on the Web
The "Unofficial" Twins Days Site: John Robinson has done an awesome job- you'll love it!
Twinsworld: Debbie &amp Lisa Ganz- Keeping twins connected around the world!
Ferris Brothers Twin Website: Everything you wanted to know about Twins Days and they have alot of great 'twin' links!
Twin Society: Connect with twins- share pics, chat & more!


ENVIRONMENTAL/CHARITY Links
Climate Crisis- An Inconvenient Truth: All about the movie... and links to this site--> Short Videos
Facts about cigarette butts and litter: Cigarettes are the most littered item in America and the world
International Fund for Animal Welfare: Take the time to see this site-- it has a powerful message!
World Wildlife Fund: It's worth a peek... if you're an animal lover like us!
National Wildlife Federation: A great charity!
Environmental Electronic Cards: It's a great cause, and you'll make a friend smile!
The National Park Service: Great information on our Park System
American Red Cross: Have you given blood recently? You can give every 3 months!
Earth Day Coalition: A local Cleveland environmental organization
****Check out the pictures from the 2001 EarthFest at the Cleveland Zoo


&nbsp

MISCELLANEOUS Links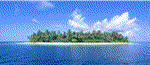 Ashford University: Definately visit this site if you're interested in getting an online Bachelor's or MBA at a wonderful college!
Bowling Green State University's Alumni site: Leslie's Alum... Go Falcons!
Miami University's Alumni site: Heather's Alum... Go Redhawks!
B.Witching Bath Co.: Great handmade soaps, lotions, foaming bath, candles & more! It's owned and operated by a very close friend!
Ellis Eye and Laser Center: Want info on the LASIK eye procedure? BOTH Heather and I have gotten the surgery!
Journey Of Discovery: A Journey of Discovery is for the woman who is longing for deeper meaning and purpose in her life... and WHALES!
Leslie's list of movies: Leslie has been keeping a movie journal since 1985-- check out the list!


---
The guestbook had to be removed because of 'spam' entries.... Arghhhhhh....


CONTACT US!
Leslie: twin_sis2 (yahoo.com) Heather: reserh (juno.com)

Our page has been visited times!
Please visit again soon!