Twins Days Festival
The Twins Days Festival is an annual gathering of twins, as well as any multiples
and is held in Twinsburg, Ohio.



Heather and I have been attending the festival since 1978... and have only missed a few years! We look forward to it each year.... it is a chance to meet new people, see old friends, and show off our "twinness"! In 1996 we were honored to be recognized as the Queens of the Royal Court!
We joined the Twins Days Association in 1997 and are doing everything we can to promote the festival. We're forever approaching twins and asking, "Have you heard of the Festival?....."



PHOTOS

1978-1999 Photos ~ 2000 &amp 2001 Photos
2002 Photos ~ 2003 Photos
2004 Photos ~ 2005 Photos
2006 Photos ~ 2007 Photos
2008 Photos (Facebook) ~ 2009 Photos
2010 Photos (Facebook) ~ 2011 Photos (Facebook)

2012 Photos (Facebook)- *added 8/25/12

Twin Related Websites
Twins Days: The Twins Days Festival website
TWINSTUFF.COM: Your Source for Information on Twins and Other Multiples on the Web
The "Unofficial" Twins Days Site: John Robinson has done an awesome job- you'll love it!
Twinsworld: Debbie &amp Lisa Ganz- Keeping twins connected around the world!
Ferris Brothers Twin Website: Everything you wanted to know about Twins Days with more 'twin' links!
Twin Society: Connect with twins- share pics, chat & more!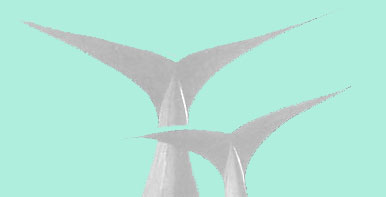 WHALES
Since we were young, Heather and I have always loved whales. It all started when we began going to Sea World (Ohio) each summer. But it wasn't until our vacation to Maui, Hawaii in 1997 that we became avid whale watchers. (I often refer to myself as a whale "fanatic") We have been all over the world to be with these wonderful mammals and they have touched our hearts in a way that is difficult to express with words. We'd like to share our photos, stories and journal excerpts with you; and hope you will enjoy the journey!



To learn more about whales,
visit our Whale Facts &amp Whale Watching Information Page:






Humpback Whales of the Silver Bank, Dominican Republic

Heather and I went on the most amazing vacation in February 2001...
We spent a week on the "Bottom Time II" ship in the middle of the ocean- having many soft in-water encounters with Humpback Whales!
We made many new friends and had an UNBELIEVABLE time!
Check out our pictures as well as excerpts from our journals...




Humpback Whales of the Silver Bank, Dominican Republic -Take 2
(March 21-29, 2008)

Humpback Whales of the Silver Bank, Dominican Republic -Take 3
(January 28-February 6, 2010)
| | | |
| --- | --- | --- |
| | Our Other Whale Adventures... | |